Delta Minerals shares were listed on Mangold Dec 1, 2016
The company currently has about 6.000 shareholders.
Registered share capital is 3 821 592 SEK.
Quota value is 0.023 SEK.
The shares have been issued in accordance with the Swedish companies act and are published in Swedish kronor.
The company has two classes of shares: A and B. The total number of shares amounts to 166 156 304 pieces of which 6 284 130 series A and 159 872 174 series B.
Series A shares represents 10 votes; a B share represents one vote.
The company's share register kept by Euroclear Sweden AB (formerly VPC AB), Box 7822, 103 97 Stockholm. Shareholders in the company will receive no physical share certificates.
The ISIN code is: SE0005620051.
Short Name: DEMI B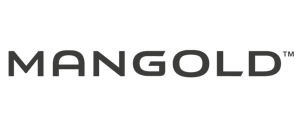 Order placement and the share price
Only members of Nasdaq OMX Stockholm may place orders on Mangold List. Individuals and companies that want to place orders are asked to contact their bank or securities institution, eg Avanza, Nordnet etc. More information about Delta Minerals share price and the Mangold List is available on Mangold Fondkommission ABs website www.mangold.se tab Mangold List.
The ten largest share holders, official share register 2016 12 30
| Name | A-shares | B-shares | % of capital | % of votes |
| --- | --- | --- | --- | --- |
| Avanza Bank AB | | 65.634.351 | 39,5 | 29,74 |
| Nordnet Bank AB | 2.115.217 | 19.734.003 | 13,15 | 18,36 |
| SEB | 2.053.696 | 8.789.969 | 6,53 | 13,17 |
| SHB | | 17.027.800 | 10,25 | 7,65 |
| Gustafsson Håkan | 2.115.217 | 743.458 | 1,72 | 9,83 |
| Swedbank AB | | 12.515.994 | 7,53 | 5,62 |
| Milonga Resources AB* | | 3.711.684 | 2,23 | 1,67 |
| Erik Penser Bank | | 3.607.857 | 2,17 | 1,62 |
| Den Danske Bank | | 3.474.782 | 2,09 | 1,56 |
| International Advisory Management Scandinavia AB** | | 3.422.801 | 2,06 | 1,54 |
* Company owned by Thomas Lundgren
** Company owned by Håkan Gustafsson
Name
Position
Holdings, private or through company
Håkan Gustafsson
Chairman of the Swedish and Philippine company
2 115 217 A-shares
4 166 258 B-shares
Christian Bönnelyche
Acting Chief Executive Officer, board member
205 372 B-shares
Cornelio Casido
Board member Swedish company, CEO and board member Philippine company
2 115 217 A-shares
1 552 494 B-shares
Lennart Eliasson
Board member Swedish company
0
Thomas Lundgren
Technical Consultant
2 053 696 A-shares
3 711 684 B-shares
Per Olsson
IR consultant
0